Hungarian invention can save football players' lives
Professional sportsmen's sudden death known from sports grounds can become avoidable with the help of a new Hungarian mobile technology development. The joint project of Mobility and Multimedia Cluster, the Hungarian Football Association and I-QRS International Ltd. may become successful all over the world.
The Hungarian device consists of a small portable measuring tool - which is capable of mobile communication - and a data analyzing software. The chest belt fixed on the sportsman's chest measures his vital and motional parameters i.e. ECG, body temperature, acceleration, speed, turns, and distance, as well as external environmental characteristics e.g. humidity and ambient temperature. Not only will the measured data appear on the trainer's or doctor's mobile device in real time but with the help of a software the player's condition can be monitored as well. In case the software identifies physical overload it warns the trainer or the doctor immediately even via mobile internet.
"We have great expectation of this lifesaving device as more than 30 young professional sportsmen lost their lives in the last 5 years on the sports grounds - said the manager of the Mobility and Multimedia Cluster (MMC) who manages the development. According to Gábor Lemák, the initiation of the development requires 200 million Hungarian forints which is going to be financed from domestic innovation funds together with the Hungarian Football Association. He stated that this safe, first-rate sport supporting invention might become successful not only in Hungary but all over the world.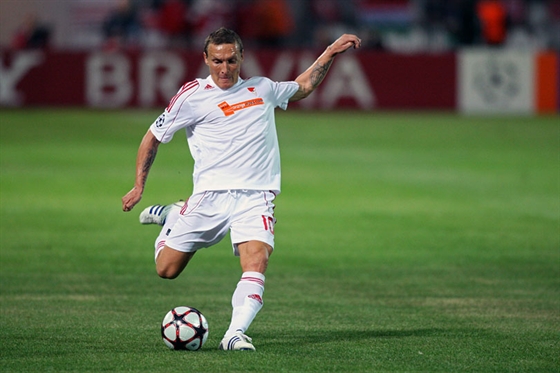 The manager of MMC emphasized that the market environment is ready for the introduction of such successful products: The Hungarian enterprises could obtain venture capital through the Jeremie-program first in the European Union. "Not only sporting activities become safer but more data will be available for the evaluation of individual and team performances" - said László Jámbor, Sports Development Director of the Hungarian Football Association.
The telemetric system has been tested in 2008 through approx. 1000 exercise stress tests with the participation of Dr. Máté Petrekanits in the Exercise Physiological Diagnostic Laboratory of Semmelweis University. At present this innovative system is being tested by the DVSC handball team and Budapest Fire Department.
( translated from Hungarian
original
)